Swimming with wild dolphins
Experience your dream holiday in the Red Sea, Egypt – Dolphins, sea turtles and stunning coral reefs teeming with marine life!
Swimming with dolphins in their natural environment is a truly unforgettable experience. With Dolphin Swims, you will interact with these playful and curious mammals in a safe, responsible and ecologically sensitive way. To participate you need to be of an average level of fitness to swim and to get on and off boats into the water. Life jackets are provided.

We offer our dolphin swimming holidays from our beautiful eco-village resort on Egypt's stunning Red Sea 3 hours South Of Hurghada (near Marsa Alam):
Our Eco-Village Resort holiday includes 7 nights accommodation, all meals, 3 day boat trips to the marine park reserve to swim with the wild dolphins and unlimited snorkelling around the pristine coral reef at the resort beach .
  Onboard Adventure Dolphin Safari
As an optional extra, you can include an overnight stay on our safari cruise boat and swim with dolphins on a more remote reef.  and is completely flexible to your timings.
It  lasts 24 hours and can be part of  a 7 night resort holiday and can be taken any time of the year and is completely flexible to your timings. This "add on " means you still stay at the resort and take 2 day trips to the dolphins as well as the overnight onboard our boat.
Bring your own group (min 10 persons) and we can arrange a private charter of the boat for one week at the time of your choice so you can stay on-board for a longer period with your group.

We visit protected calm reefs where the dolphins spend the daytime after hunting at night in the open sea.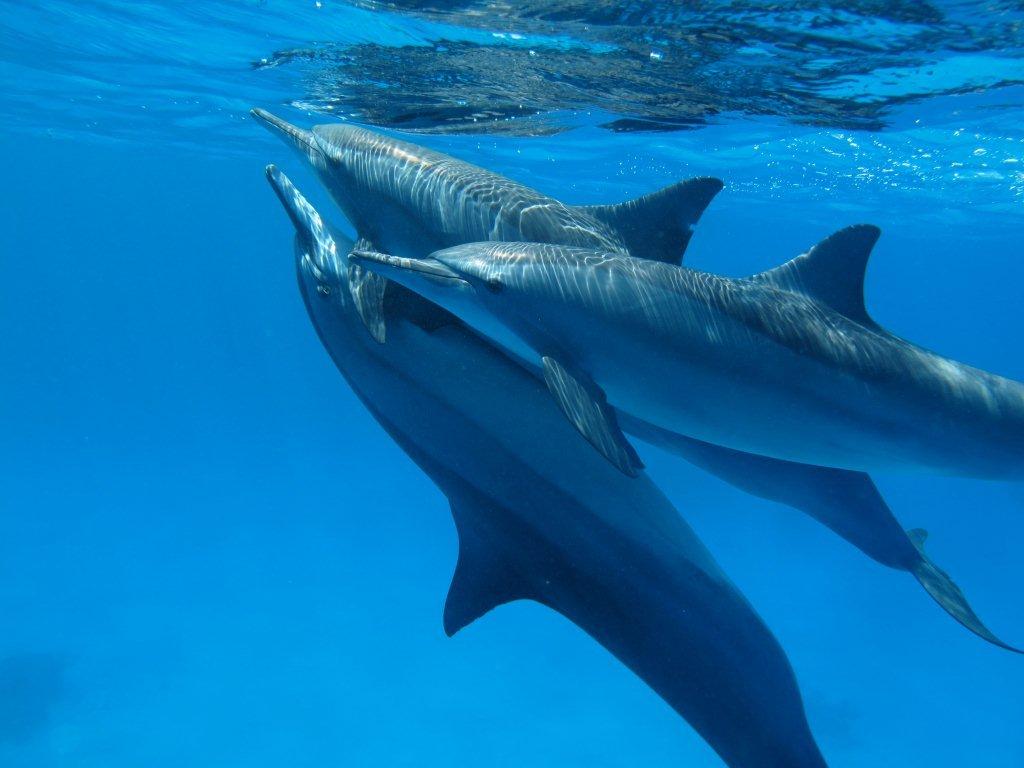 We are passionate about responsible tourism and preserving this beautiful area of the Red Sea. We follow strict guidelines so as not to negatively impact the dolphins' natural behaviour and habitat, and only work with experienced local guides. Our eco-resort is far away from the mass tourist sites in Egypt and we are committed to developing sustainable tourism in the area.
For more information about our trips, please see our Dolphin Swim Holidays page, and take a look at the different Accommodation options.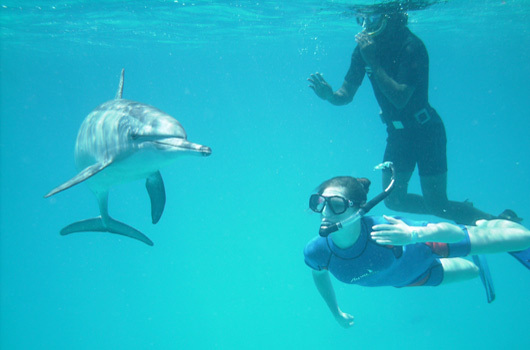 If you haven't swum with dolphins or booked a holiday with us before, you may have a whole range of questions. We have been running dolphin swimming holidays in the Red Sea for over 15 years and can advise you on everything you need to know. Our guests come primarily as snorkllers and are looked after by our snorkelling guides.  If you wish to dive there are many oportunities at this PADI dive training centre.
If you have any general questions, Why not check out our FAQ section to find out more.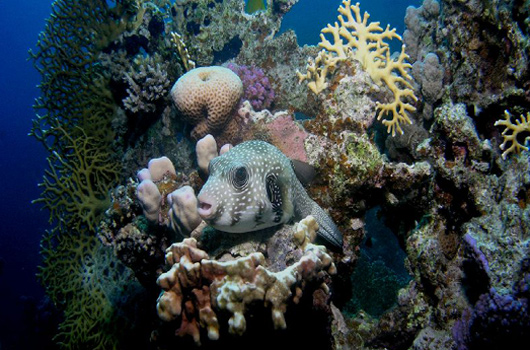 *****************************************
Latest Travel Advice – Southern Red Sea, Egypt

Our resort is located 3 hours south of Hurghada (near Marsa Alam – see map below).
This area has not been troubled by unrest and is situated many 100's of miles away from areas where unrest has been reported.
The latest news from guests and tour leaders at our resort is that the area is incredibly safe and they reassure people considering a holiday there that there is nothing to be concerned about.
*********************************************