Abudabab – The Sea Turtle Beach
INCLUDED IN YOUR HOLIDAY WITH US is a visit to the beach of Marsa Abudabab close to our resort and has a large coral reef accessible from the beach where there many resident sea turtles feeding on the sea grass, living by the coral. The area has very diverse marine life and you can spend time snorkelling the reef and if you are lucky you may even see the Dugong or Sea cow whch has recently been sighted there.
This stunning footage of a Giant Green Sea Turtle was filmed last year at Abudabab by our Camerawoman – Hanna Wise.
Excitingly – in recent months the rare and gentle Dugong has made a welcome return to the seagrass beds of Abudabab. This placid and beautiful creature was filmed this summer by Khalid, the Dolphin Swims' senior guide and co-ordinator. Khalid's instinctive natural empathy and understanding of marine mammals and their behaviour means that on occasion, he is able to lead our groups to a rare and magical encounter.
Abudabab is also a great place to relax on the beach under the palm shades. There are a sprinkling of colourful market stalls that line the beach, their cool cover and relaxed atmosphere far from the 'baksheesh' bustle of the busier town souks.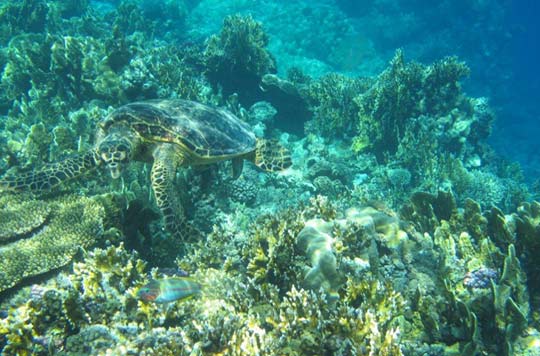 The turtles are very easy to spot by swimming from the beach.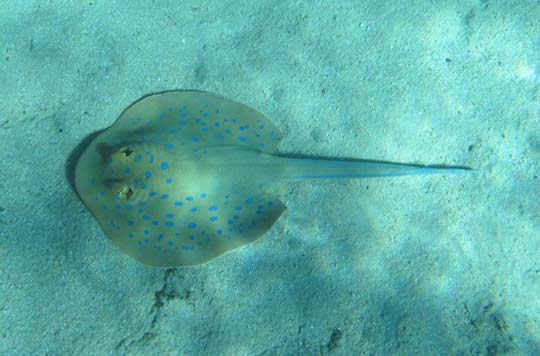 Please do not touch them but gently observe them from the surface of the water and watch them rise to the surface for a breath.