The Eco-Village Resort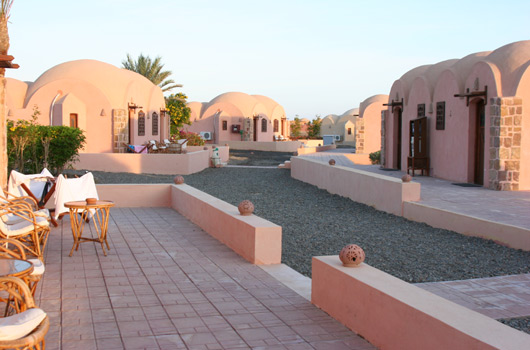 The Eco-village resort offer a high standard of accommodation and has been hosting divers and snorkellers for 20 years, renowned for their work with marine conservation in this area of the Red Sea. All accommodation has easy access to the beach and restaurant.

The environmentally friendly buildings within the Village are ideally suited to the desert location, designed to be cool and airy. They have 24-hour electricity and water desalination. There is a spacious restaurant serving delicious buffets including a variety of international cuisine, three meals are served each day and mid afternoon cake with unlimited tea, coffee and soft drinks. Vegetarian and special diet options available. Beer, fruit juice, snacks and ice-cream can be bought on site.
There are 3 styles of accommodation at the beachside eco-village resort which are surrounded by the many magnificent coral reefs that attract both divers and snorkellers.