Getting There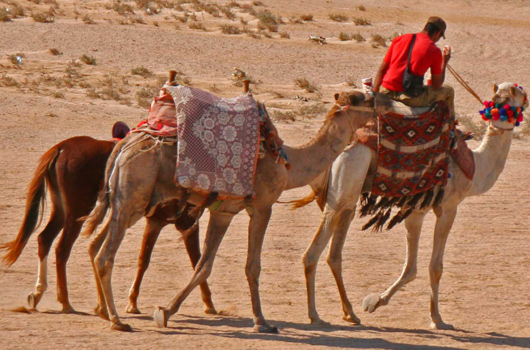 Location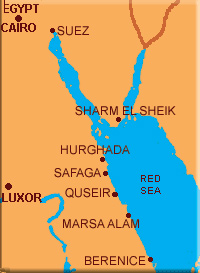 The main resort is situated 3 hours south of Hurgada and 20km north of Marsa Alam (30 min transfer from Marsa Alam airport). Our smaller resort with the same company 20km south of Marsa Alam, one hour transfer from airport.
Both are close to dolphin house reef for day excursions to swim with dolphins.
The Onboard Adventure Safari excursion leaves from the Marina 2 hours south of the resorts.
We arrange our holiday schedule to fit with the flight times. Also if you book flights well in advance you will get the best prices.
Best times to go:
We have year round availability on the 7 night holiday at the resort.
Please note: We do not book part weeks or just dolphin excursions.
Generally the spring and the autumn are best for beautiful sunshine and pleasant temperatures. It tends to get very hot in July/August and January/ February can be a bit unsettled.
Flights from UK and other European cities:
Fly to Marsa Alam, Egypt (40 min transfer to resort). Or Hurghada (3- 4 hours transfer to resort, additional transfer fee ) or Cairo and then an internal flight (daily) to Marsa Alam. Charter companies and Easyjet fly from many UK and European cities. Generally there are flights from most European airports on one day of the week to Marsa Alam and there are many more flights to Hurghada.
Flights are not included in the price. We can give advice on this.
*Remember to pay for your flights with a credit card so you will be covered in case of the airline insolvency*
Internal flights from Cairo to Hurghada and Marsa Alam run daily.
To Book a Holiday:
Contact us with your preferred travel dates and type of accommodation. Once we can confirm availability, you can pay a deposit to secure your holiday.
We advice not to book your flights until we have confirmed your holiday reservation.
Transfers: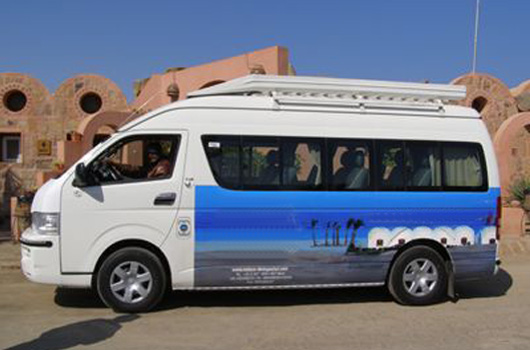 YOUR ARRIVAL You will be met at the airport by a driver holding a 'Dolphinswims- Wild and Free' sign.

We will meet your flight whatever time of day you arrive and you can choose the dates and number of days for your holiday. You will be given a cool bottle of water and soft drink on arrival.

You will travel by air-conditioned car or mini-bus to the Eco-Village near Marsa Alam where you can check-in and be shown to your accommodation. Our representative will ensure you are given a welcome talk and orientation.

Please ask if you have any special requirements and we will assist you with this.

There will be a meal waiting for you in the restaurant or a snack, depending on the time of day.
ALL TRANSFERS from Marsa Alam airport are included in price of the holiday.
Return Transfers to/from Hurghada will incur an extra charge of £75 per person return (2.5 hrs transfer). To make the journey more relaxed we recommend a break half way in the old city of El Queseir where you also have a meal in a lovely beachside fish restaurant.
Click here for further info on El Queseir.
Return Transfers to/from Luxor (5-6 hours) – please ask for transfer prices.
TRAVEL INSURANCE: You must have comprehensive travel insurance. Insure and Go is one of the UK's largest travel insurance providers. They have an excellent online booking facility, you can obtain a quote, take out a policy and receive all their documentation via email within minutes. UK residents only.